From February through June, we will be highlighting the ways that UW–Madison changes lives for the better throughout the state of Wisconsin. February's theme is Improving Health. Watch for more at #UWChangesLives on social media. And here's how you can help.
The University of Wisconsin System's Board of Regents voted Friday to approve a new undergraduate degree program at UW–Madison in health promotion and health equity.
The development of the program responds to student interest and employer demand for health-related expertise and health education careers.
The bachelor of science in health promotion and health equity (HPHE) will be housed in the School of Education's Department of Kinesiology. The program will be run in collaboration with two other units within the School, the Department of Counseling Psychology and the Department of Rehabilitation Psychology and Special Education.
"The Department of Kinesiology is excited to be launching this venture," says Professor Gary Diffee, who chairs the department. "This program will fill a real need to train students at the bachelor's degree level to immediately work in the growing fields of health education. Our collaboration with the departments of Counseling Psychology and Rehabilitation Psychology and Special Education will allow us to offer students a holistic exposure to health education — focusing on the physical, the psychological and the socio-cultural aspects of health."
This new major will launch with classes starting in September and will train students to practice as health educators. The program is broadly designed to provide students with the skills and perspectives to facilitate healthy practices at the individual and societal levels. Students will learn about the theoretical, programmatic and empirical foundations of health promotion and health equity interventions, and be taught to demonstrate competence in evaluating strengths and weaknesses in health promotion programs.
The HPHE program — which is expected to enroll about 230 students by the 2022-23 academic year — also reflects a long-standing commitment by the School of Education to engage with disadvantaged communities, as graduates will be taught the skills to work effectively with diverse and underserved populations.
The coursework will help prepare students for emerging career opportunities as health educators within: non-profit community health organizations; insurance companies; hospitals; mental health centers; senior care centers; home visitation programs; and governmental health offices.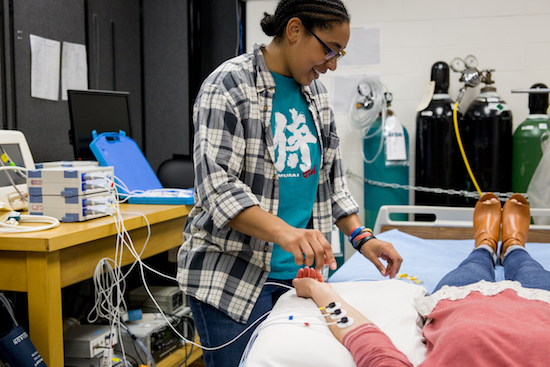 This undergraduate degree will be comprised of 120 credits, including 40 credits in the major. The core coursework includes a balanced focus on the interrelated areas of physical health, mental health, and disability. Elective curriculum will allow students to tailor the major in the direction of their personal interests.
Students may enroll directly to the HPHE program as current UW-Madison students, or upon admission to the university as new freshmen or new transfer students. Typically, students will start the major in their second year, and remain enrolled through a third and fourth year.